For astronomers an observatory dome is one of the best investments you will ever make. Not only do they allow you to leave your equipment set up permanently, ready for observing quickly, but they improve viewing conditions by protecting from the elements and reducing stray light.
All Pulsar Observatories' domes are manufactured from the finest quality GRP finished fibre-glass making them extremely durable. They remain weatherproof year after year. They are easy to operate and rotate with an unrivalled range of accessories available.
Pulsar Observatories' domes are available as stand-alone units, in short versions for roof-top installation, and dome top only for self-build projects. We supply and install our domes throughout the UK, Europe and the rest of the world.
New to the gallery...
Astrofest2017 - the Team at Astrofest 2017
Obbo must haves...
Site last updated:
12 April, 2017 14:45
Latest videos...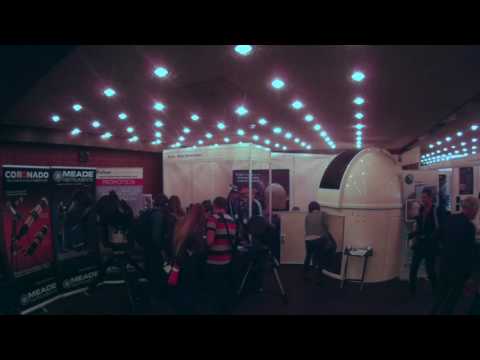 ---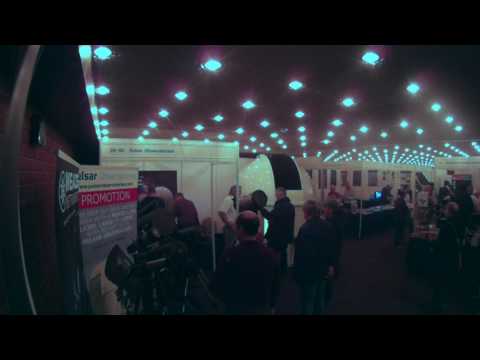 ---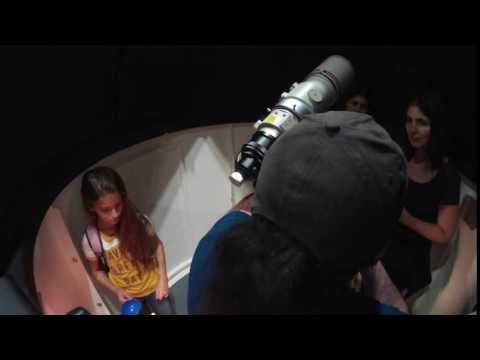 ---
For more videos visit our
video guides
page.
News update...
Overseas enquiry?
We can ship direct from our factory to anywhere in Europe and around the world.
It's a great time to buy to take advantage of the current exchange rates
Our observatories are now installed in 26 countries to date.
Call us direct on 0044 1366 315006 or email us at: sales@pulsar-observatories.com
2.2m / 2.7m Accessory bay.
Need more storage space in your Pulsar 2.2m or 2.7m dome?
Our accessory bays will provide you with a simple storage solution, for storing your computer, books, equipment cases, etc. Supplied with instructions and fixing kit, can be installed in one hour, or you can order with your new dome and have it installed free of charge.
Pulsar Observatories across Europe...
Pulsar Observatories supply domes to most EU countries. Call us direct on +44 (0)1366 315006 or...
The Gadget Show
Here's a clip from Channel 5's The Gadget Show featuring our domes from the New Scientist Live show.
---
BBC Sky at Night Magazine
We're delighted to feature in the October 2016 edition of this ever popular astronomy magazine. Click the article to read it in full and discover why they gave us a five star review.
---
Benefits of a motorised dome
Remote dome control systems and dome rotation drive systems are now available for the entire range of Pulsar Observatories. Motorising your dome rotation is a must for unattended long exposure photography and imaging. Easily installed in less than thirty minutes, with minimal effort. For a review of our new, user friendly remote dome control system click on the image below:
---
Protect yourself as well as your scope and equipment
Before deciding on your route to
the best astronomical accessory you'll ever buy
consider the following...
Amateur observatories come in all shapes and sizes, some home-brewed, some professionally manufactured. Only the tried and tested traditional dome offers full protection from the elements to both you and your valuable equipment.

Observatories and the weather
The major issue with any observatory is permanent protection from leaks caused by rain and snow. Not only do modern astronomers want to protect their optical equipment but also their hi-tech electronics that are vital to astronomy in the 21st century. Pulsar Observatories are guaranteed weatherproof. They need no sealing tapes around joints and definitely no need for a rain cover.

Observing in comfort
Most astronomers spend many hours at their telescopes, getting totally absorbed in observing and imaging. Although runoff roof observatories and similar housings protect astronomical equipment they offer little comfort for the observer when the installation is in use. Not only does the astronomer have to put up with the vagaries of frost and freezing breezes quite often but, apart from a few lucky people, there is little or no shade from streetlights and neighbours security lights.
---
Easier installation...
Easy to align panels and fewer bolts and fixings make the observatory building process quicker and easier for the customer who prefers to do a self assembly. The door is pre-hung in it's respective panel, with the locks fully installed for you. Also, with a comprehensive downloadable instruction guide, and a full technical support contact number, things could not be simpler!
However, if you wish to use our installation service, the costs are as follows:
Installation fee for a 2.2m f/height observatory: £295
Installation fee for a 2.7m f/height observatory: £395
You will need to provide a flat, level base to ensure a smooth installation.
UK and EU enquiries - sales@pulsar-observatories.com
Or call our technical and installation line on: 07598 600 497